Project Name
Compounding Chemist & Pharmacy – SEO
Client
Stenlake Compounding Chemist
Our Role
SEO & Google Ads
Tags
SEO, PPC, SEM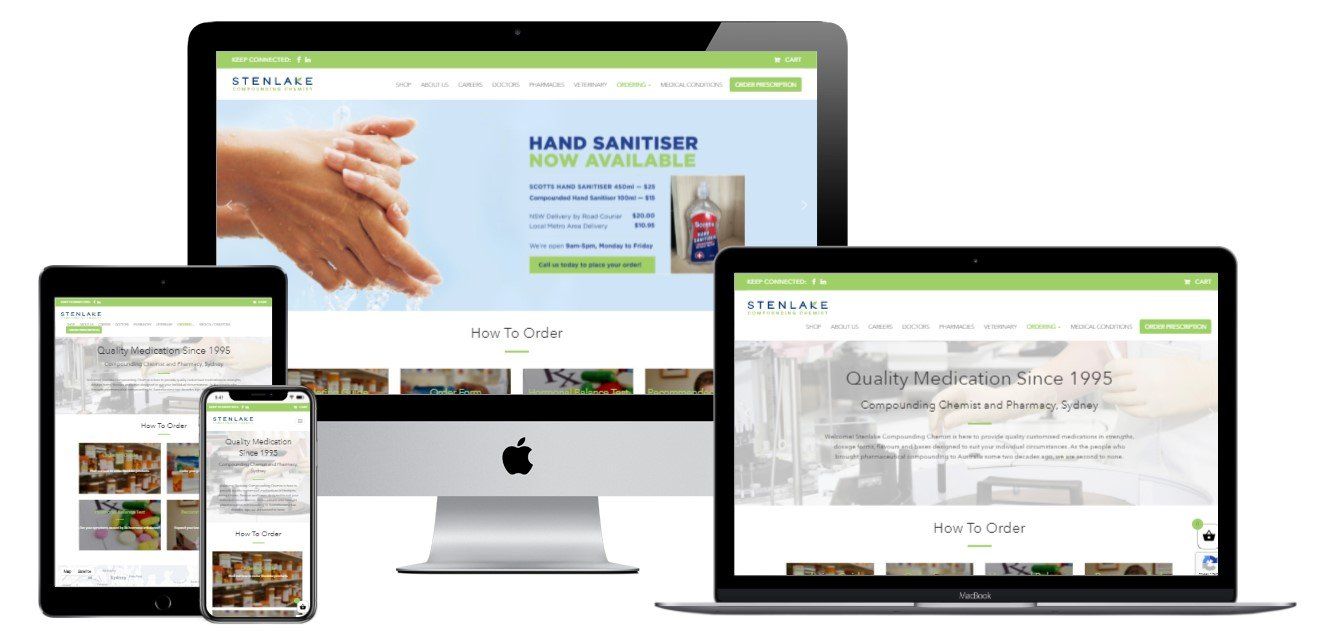 Stenlake Compounding Chemist provide quality customised medications in strengths, dosage forms, flavours and bases designed to suit individual circumstances.
Since 2010 we are providing the SEO services. Always best results and on the top of main keywords. GoogleMyBusiness or Main rankings kept always on top. With the legal rules changes in Australia related to sell the medicines, we made the immediate changes and again bring all the rankings on top.
Client is happy with the performance and immediate reaction to changes. They are very happy with our deep knowledge about the medication and therefore the target of exact audience.
We are also happy to have this client in our portfolio.