Project Name
Web Development & SEO
Client
SCHNAP Electric Products
Our Role
Magento Web Development & SEO
Tags
Magento, Web Design, SEO
SCHNAP Electric Products - New Website Development in Magento & SEO for sale boost up.
REQUEST A QUOTE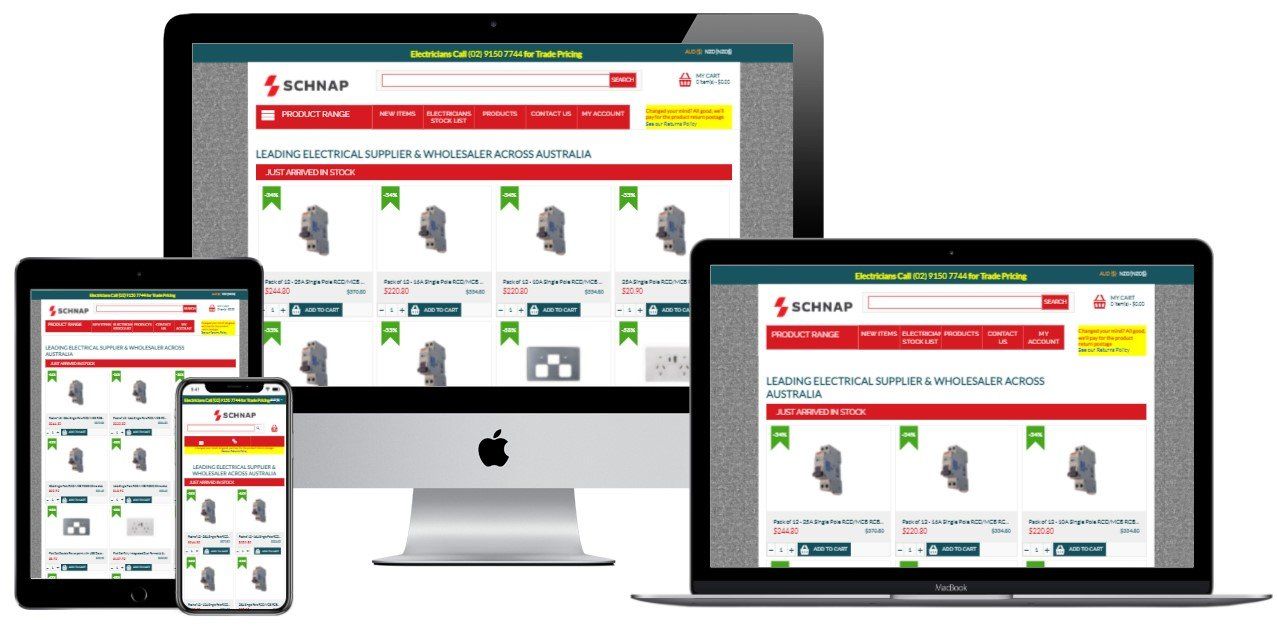 SCHNAP Electric Products – Reliable Electrical wholesaler meets the quality standard. 30 years in the industry, seen technology change rapidly, and therefore demands on trade professionals change with it. Multiple products and variety makes difficult for the client to manage. They contacted us and requested for the solution. With the inputs shared by the client, we immediately understood that the solution is the new website with the Magento platform. We shared the advantages and few disadvantages of the platform with the client. They immediately accepts the offer and informed to start working on it. New website is going to launch on June 15, 2021. In the meantime we have started the work for SEO. Once the website launched – we will be start working on SEO.
We both as a team target 70% of the Electrical wholesaler business in the Sydney. We hope that as a team and guidance of Mr. Jalal & Ms. Samanta we can make it.