Project Name
Web Development & SEO
Client
Lotus Loans & Overdues Rescheduling Services.
Our Role
Web Development, SEO & Web Hosting
Tags
Web Development, Web Hosting, SEO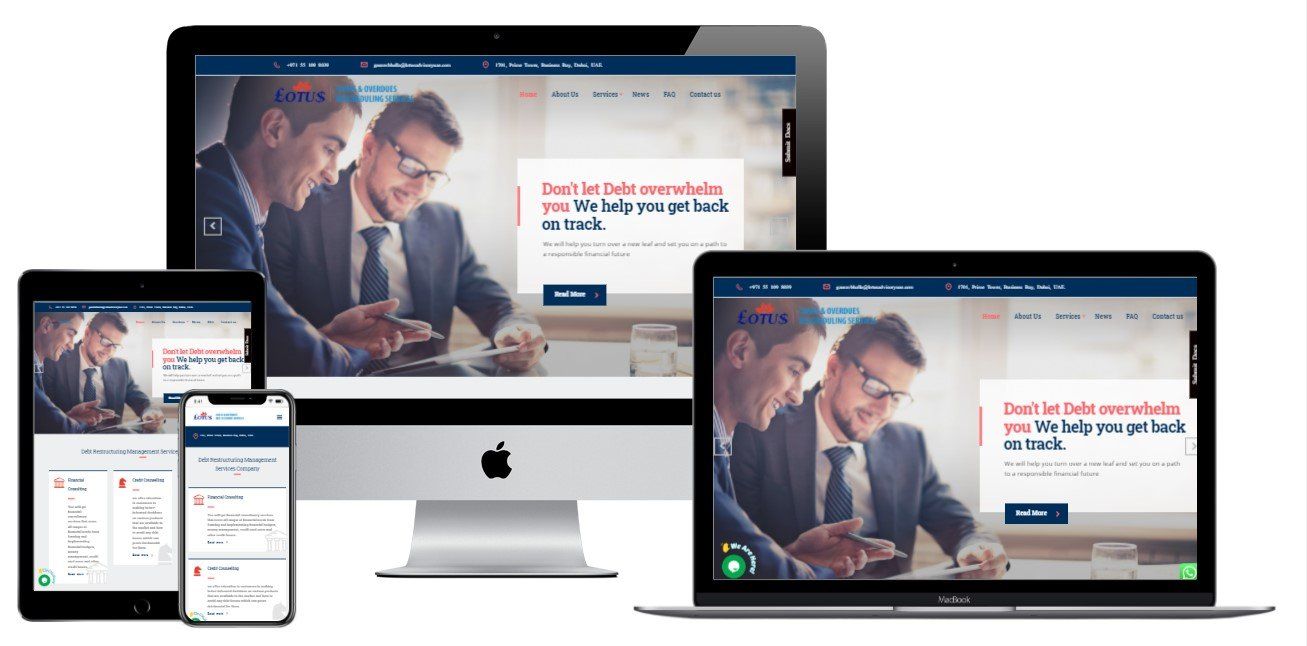 Lotus Loans & Overdues Rescheduling Services. – Debt Restructuring Management Services Company in Dubai UAE. Financial Consulting, Credit Counseling, Debt Management & Restructuring, Training on Receivables Management, Improve Credit Rating, Mortgage Advisory etc. Redesigning and changing of the format was required for the website. Client also want that it should look so much tangy. Just be soothing informational & professional outlook. With the help of team we keep just informational website & user friendly. Further we started the work of SEO in the month of May 2021 and within few days of work some long tail keywords started coming on the first page.
Client is amazed with our super performance and asking that if we had some magical powers or connection with the Google. We both discussed, laughed and make of bonding so strong. We wish that the client business grow as they help the people who are going through their tough times.