Project Name
Web Development
Client
Gift A Universe
Our Role
Website Design & Development. Web Hosting
Tags
Web Development, Web Hosting, Cloud Services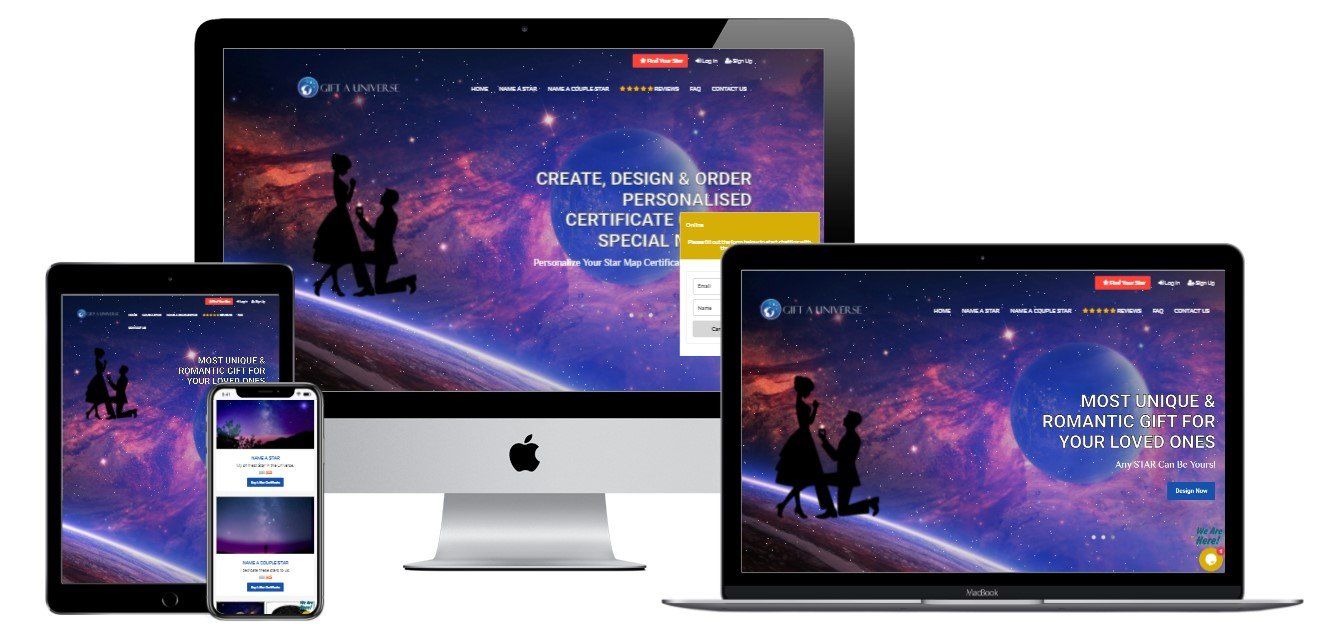 Gift A Universe – Most Unique & romantic Gift for your loved ones. Your precious moment captured in a Frame. Custom designed star map certificate. Requirement was to create a romantic and beautiful website with a glitch that to be easily understood by a first time user. A unique concept of giving with an idea of changing the gift industry. Team was highly motivated to take this project and it was first a buzz to understand the concept in the office.
Everyone was over enthusiasm to share their their thoughts. Everyone thoughts were taken care and a beautiful concept with user friendly structure was developed. As the certificate takes the lot of bandwidth, therefore the webs hosting and cloud services were given to us by the client.
We wish that the client business grow in manyfold and bring the smiles on the faces of people.