Project Name
Web Development
Client
Earthism Online
Our Role
Web Development & FB Ads
Tags
Web Development & FB Ads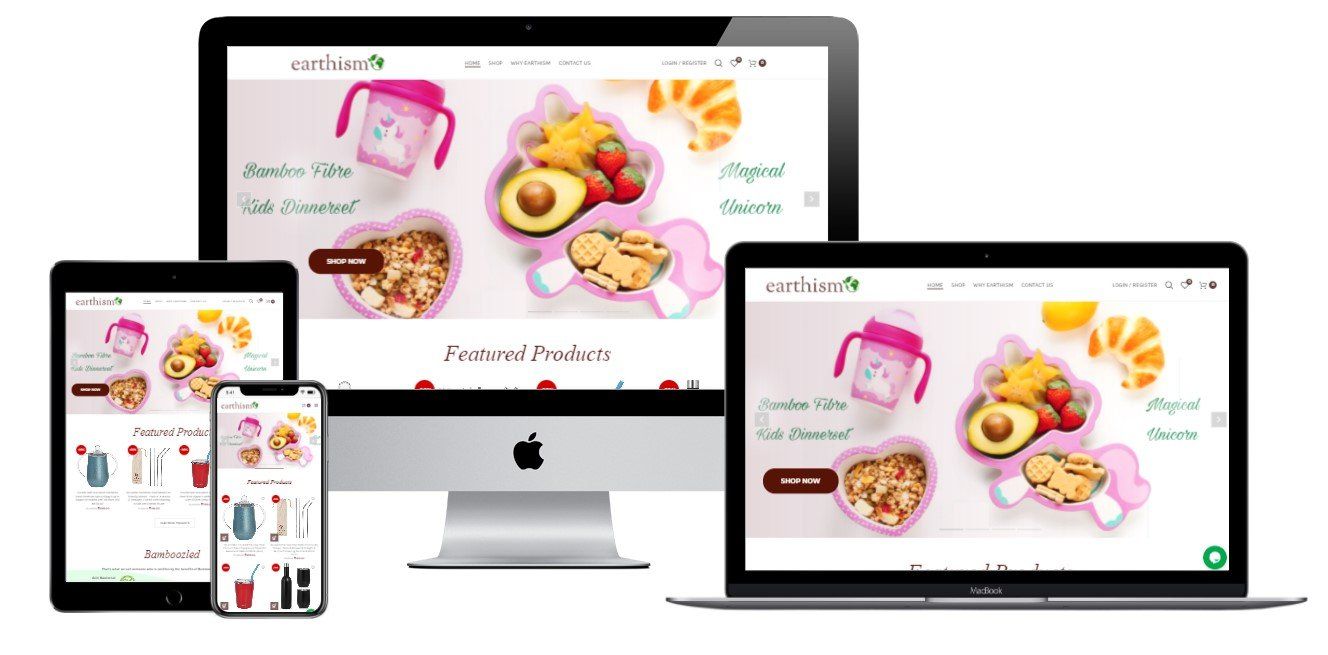 Earthism Bamboo Fibre products are a great way to give back to the nature. Being 100% biodegradable, they help protect the environment by actively reducing waste. Anti Bacterial, 100% Chemical Free, Organic & Natural, 100% Biodegradable, Reusable, easy clean, 100% Sustainable. Our team obsessed with the product and donated 50% of our expenses to the as per slogan to give back to the nature. We created the better user experience with the products and try to share the information with the users.
With the Web development as and when required by the client we run the LinkedIn Ads, PPC, Fb Ads for branding and conversions.
We wish from the heart that the client business grow and the earth become pollution free.